There is so much to consider when searching to try to find the perfect venue in Denver. We understand that it can feel overwhelming to try to bring your dream celebration to life in the right setting – you want a space that is all that you wished for with every practicality you need, suiting your budget, date, style, size, etc.
The Meadows Event Center has panoramic views, lush grounds, supportive staff, a convenient location and more, you're sure to have the idyllic, special wedding you've always imagined. Below are just a few of the reasons why The Meadows is among the top wedding venues in Colorado.
Romantic Fairytale Atmosphere Inside & Out
Your wedding day should feel like a fairytale that never ends as you begin the journey of married life. Thanks to the panoramic views and prime location of our Denver venue, the majestic Rocky Mountains will serve as a truly magical backdrop to make the most special day of your lives even more unforgettable.
Meadows Event Center is the definition of natural elegance with almost five acres of picturesque grounds which are manicured to perfection. This is heightened by our property's multiple water features, including a charming fountain primed for photos. You can also have the benefit of our lovely pergola, large wrap-around veranda, relaxing fire pit and a flagstone patio that provides an excellent spot for dancing, mingling or star-gazing.
Indoors, the paradise continues. Our private, expansive 4,000-square-foot indoor venue carries a luxurious ambience across multiple stories thanks to the many rich features. You and your guests can dance the night away in style with towering columns arches and a stunning chandelier above you. In the Grand Salon, be surrounded by beauty and warmth from the eight panels of stained glass and inviting fireplace.
One important thing to note about our venue: your day at The Meadows is exclusively dedicated to you. This allows you space to enjoy all the peaceful serenity that the countryside has. Any feelings of stress cannot help but be washed away when you take in the breathtaking surroundings which are fully yours to experience. Because our capable team will take care of everything for you, you and your spouse can be free to celebrate all that your day represents in the quiet tranquility of the gardens and gazebo.
An Affordable Wedding Full of Magic
The Meadows Event Center offers weddings that are both affordable and magical. We will create that special moment in time that you have been looking forward to since the day you got engaged. Our team will make sure that all the details come together with the highest possible level of customer service as you relax knowing that you're getting the luxurious event that you deserve for an affordable price.
We have everything you could need for your incredible celebration, including these services:
Bridal suite
Tables Chairs
Linens
China
Flatware
Glassware
Parking Setup
Cleanup
Event rentals
Outside vendors
Interested in learning more about our range of packages? Click here to discover what we have to offer.
Convenient & Accessible For the Ultimate Experience
Located less than an hour from Denver and Fort Collins, Meadows Event Center is an easy-to-reach Northern Colorado wedding venue that is conveniently off of I-85, between Greeley and Brighton, Our grounds are less than an hour away from Boulder, making it a great Boulder wedding venue option as well.
In addition to having a location that is accessible, we understand the immense importance of being suited to all the needs of your beloved family and friends. Every guest deserves an incredible experience that evokes the sense of warmth, joy and celebration that you have planned. The Meadows is handicap accessible with valuable amenities including a covered outdoors space, dressing room, WiFi and more.
You and up to 200 guests will be sure to look back on your hillcrest wedding day with fondness forever.
Personalization & Flexibility to Suit Your Needs
Your wedding is your special day. Your love story should be shared in a space that feels like you, with everything you could need or want to have the best wedding ever. At The Meadows, we focus on addressing your unique individual needs. No two weddings are ever alike here as customization is key to all we do. We recognize the necessity of personalization in each element of the celebration, from the overall package down to the most minute detail.
Our team is also flexible. At The Meadows Event Center, you can choose what works best for you, including your own vendors if you wish – recommendations are available to make the process even easier for you. We have a range of packages to choose from depending on your desires with potential perks such as:
Full, open bar
Complete dinner service
Beverage stations
Sparkler send off
Cocktail hour appetizers
Late-night snacks
Premium uplighting
Cinematography
And, as well as hosting your wedding festivities, The Meadows Event Center would be pleased to host your engagement party, bridal shower and rehearsal dinner, giving you even more time at our beautiful space and the stress-free planning experience you desire.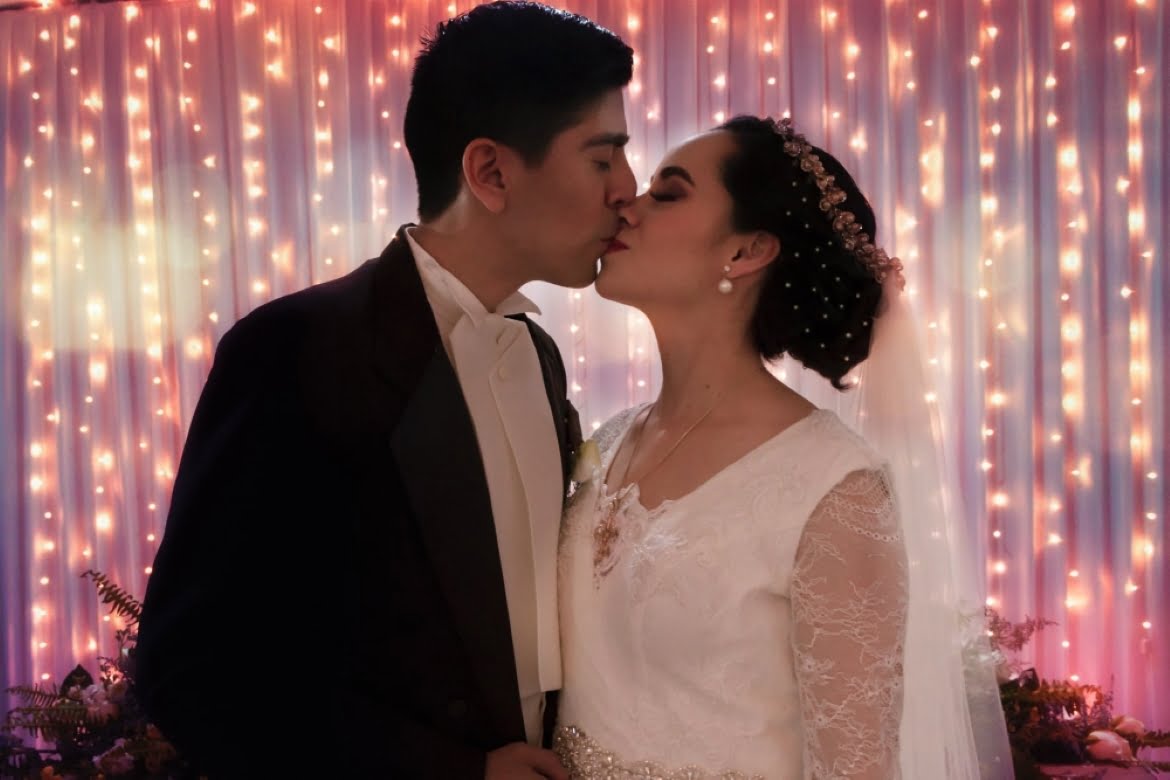 A Supportive Team By Your Side
What makes Meadows Event Center a 5-star Colorado venue isn't simply the space itself, but the wonderful team behind the scenes.
On your big day at The Meadows, you will be taken care of with kindness and support at all times. Your every need will be taken care of so you can feel confident that your day will go off without a hitch. You and your guests will be welcomed to fully enjoy yourselves the moment you arrive.
Stress-free experiences are our speciality due to our experienced team's strong sense of attention to detail and naturally warm hospitality – this includes wedding day prep. You can count on questions being answered in a timely manner so that any possible worries you have are eased. We ensure that you are heard, understood and happy regarding each element of your once-in-a-lifetime celebration. You will be guided every step of the way to your dream day.
Want to Learn More?
Since 2016, The Meadows Event Center has delighted wedding couples with unforgettable celebrations. We would love to help you bring your dream event to life. If you'd like to discuss packages, arrange a tour, ask any questions that you have or check availability, please contact us by submitting your details here or by calling or texting 970-500-5979.
If you want more advice about how to choose the wedding venue that's exactly right for you, we can help. Simply reach out to us today.